18-02-18 12:26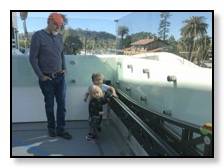 Why is it best to book the first flight out of small airport? Can anything go wrong when you follow this 'best' advice? What is the difference between being the 'Big Brother' and being the 'First Brother'? Specifically, does this make Wednesday arrive before Tuesday? What's the word for the slow-motion video exhibit at the Children's Museum in Santa Barbara? And how does Arrow get the message across? What would you do if someone took your red
ball
?

Read More...
28-11-17 17:37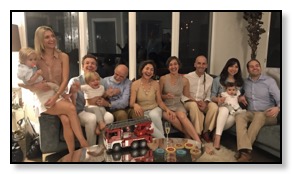 When was the last time that
everyone
in The Martin Family was in the same place for Thanksgiving? (Don't despair, we can't remember either.] When was the first time that The Martin Family wasn't in the same place for Thanksgiving? [We do remember this?] Have you ever been stuck in an airport with only a nickel? Who didn't want to cooperate while we took, or more accurately, attempted to take the annual family photo? What exactly is paper art?
Read More...
20-09-17 21:46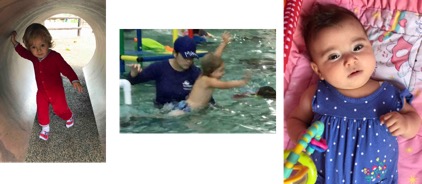 How long did it take Nazy to get ready to attend a wedding? Hint: The wedding was on Saturday; At 3:15PM on
The Saturday
. Nazy was at the Santa Barbara airport baggage claim area. How many dumb things did Dan buy on the Internet while Nazy was traveling? What do you do if your bank has 'no money' after 2:00PM on a Friday afternoon? Would you be especially annoyed if your tax dollars had been used to bail out said bank? How can Arrow improve his cat feeding technique? And can Dan wrest control of 'his' iPad from a Tiger determined to get the high score?
Read More...