09-09-21 12:03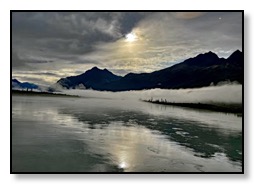 Do sled dogs eat mushrooms? What happens to a road built above permafrost when the 'perma' becomes 'tempa'? Will the fog lift in time for Dan and Nazy to see Mount Denali? Can anyone see Mount Denali in the fog? Why won't wild Alaskan animals pose — close to the camera — for Dan? Can you see the Northern Lights in the fog? Or, more to the point, will the fog lift in time to see the Northern Lights? How busy were the beavers at Horseshoe Lake? Hint: They should have called it Beaver Lake. What did the taxi driver recommend as the 'most exciting site in Fairbanks'? Can you drown in lemonade?
Read More...
05-08-21 11:13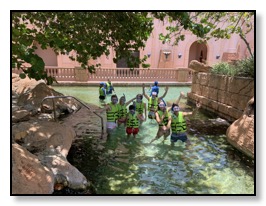 A mystic emerges from the sea with an uncanny ability to 'see' Melika's previous life as a dolphin. (Or maybe a bear?) Dan learns a valuable lesson about water and electronics that he somehow missed during electrical engineering courses (and PE swimming class) at Georgia Tech. Sharks and American Airlines battle it out for the title of 'most scary'. Is there a connection between snorkels and parking lots?
Read More...
26-04-19 07:49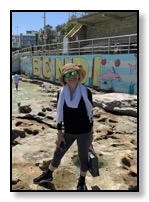 Will Dan look sufficiently 'Manly' at the beach outside of Sydney? Will it help if he's wearing a Bondi Beach hat? How about a Kangaroo Hat? An All Blacks Hat? A Uluru hat? Will any hat fit when he gets home? Did Nazy find the right set of earrings? Where can you go shopping in a building that has the panache and glitz of the time it was constructed in the late 1890's? Hint: Try the Strand Arcade. Is there anything
(anything
?) to do at the Canberra Airport at midnight? Who was stuck there for an hour? Who has to follow the ironclad house rule to "Be Cool"?
Read More...