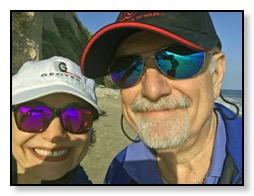 What do you do if the weather forecast indicates a 67% chance that the 63% eclipsed sun will be positioned behind a thick layer of clouds? Would you conclude that you have a 100% chance of missing everything? Will you be disappointed when you discover that you weren't the only one who saw the event? Do Eclipse Viewers make you look cool? As cool as Maui Jim sunglasses? And, by the way, does Dan still have his Maui Jim's? Is it possible to transport two young boys on an umbrella stroller? And, if so, why would you try?
Read More...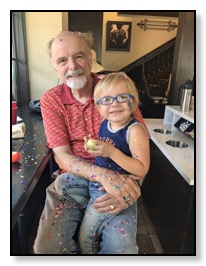 Was a business class upgrade (on a 16 hour flight) enough to charm Nazy on her wedding anniversary? And, could Dan swing it without a mortgage? How did United Airlines' transcontinental trip rate compared to business class on Emirates? Hint: It is like comparing the attention span of a humming bird (or the longevity of a White House aide) with the life span of the typical continent. Why would
anyone
let Dan buy a pair of Maui Jim sunglasses? Did you know that Congress members have the uncanny ability to stand up for an interview even though they have no backbone?
Read More...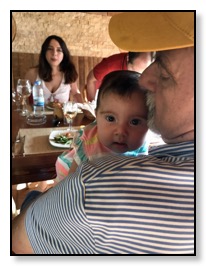 Did you know that Mount Lebanon is a mountain range and not a mountain? Did you know that there is a 10,000 foot high mountain in Lebanon? What is easier to replace: a transmission or brakes? (And why did the subject arise?) What corporation took advantage of Dan's time outside of the country? (And how gargantuan was their blunder?) Hint: Not quite as bad as the April 23,1985 disaster.) Did you know that in addition to poetry, Kahlil Gibran was a painter — from Lebanon?
Read More...