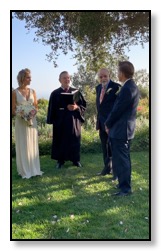 What's the next date in the sequence: 6/13/14; 7/15/16; 8/17/18? If you 'guessed' 9/19/20 you've divined the subject of the latest issue of The Weekly Letter? Why are these dates special? Does it have anything to do with California wildfires? How about California grandchildren? Or, say, their parents? Where do they take a lot of pictures? And
who wants to be
, eh, who demands to be in every picture? What event would be suffienctly momentous to bring Mitra from Los Angeles to California? Will FedEx and the bad hair witches subvert the plan?

Read More...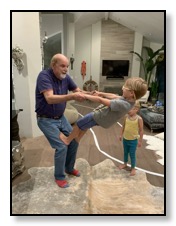 First Grade — delivered on an iPad? And when did SeeSaw become 'an app'? Where is it "sooo much fun" for Azelle? If 'my call is important', then why is the 'current wait time' measured in fortnights? And why did the Division of Motor Vehicles, the local clinic and Alaska Airlines all hire the same person to tell me how important I am to them? Would you walk under the path of a flying seagull? Hint: it is 2020. Will we find a way to transfer our personalized California license plate (NAZ DAN) to our new car?
Read More...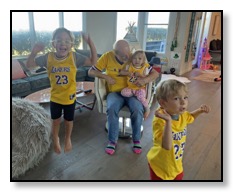 Who has most artistic talent in the family? Hint: the easier question would be: Who has the least artistic talent? As a hint, a three year old's rendition of a cat was more recognizable than Dan's effort? How was Dan able to avoid having any more cavities? Why did the household run short of antacid tablets and air sickness bags? Who turned on the alternate reality generator? And — are the Lakers back to respectability and, perhaps, even dominance?
Read More...