17-11-19 14:06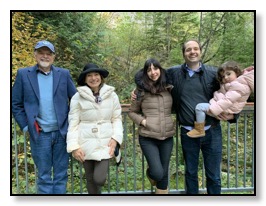 Is it true that all Canadians are polite and patient? And, if so, does being patient preclude good driving manners? Or did we misunderstand an inflammatory hand gesture? Is Shannon Falls bigger than we remembered? How did Killer Whales feature in Dan's decision to take a job in Vancouver? (And, oh how many years ago was that?) What makes Granville Island Grand? Did we see the old house, Gastown or Robson Street? How difficult was the border crossing?
Read More...
11-02-18 18:25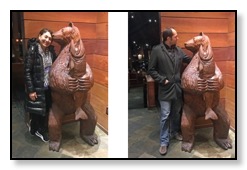 Why isn't the 'ball' in 'football' round? I.e. Why does the ball have 'pointy' ends? How many Super Bowl fans were routing for the Pirates? Or for Tom Bradley? Why would
anyone
cheerfully let people pass them in the TSA security line? (And will those people make it to their destination on time?) How did Nazy's nostalgic trip down memory lane — specifically a visit to Vancouver — turn out? Who was able to persuade the family that it was a good idea to move from Knockmaroon Drive in Vancouver to Memorial Drive in Houston? (More accurately, who thinks that the family will ever forgive him?)
Read More...