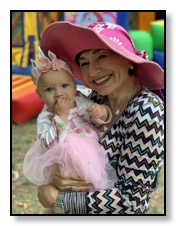 Water, water, everywhere — and not a drop for free. (Or even for a reasonable price.) Who turned a $ water bill into a $$$$ National Deficit? And, speaking of water, which six month old baby was unimpressed with the 'water' concept that is associated with Christening? What was the perfect occasion for Dan to wear his
har
le
q
uin
shirt? What kind of bottles did Dan buy for a first birthday celebration? What can you do when 'the children' have no problems with jet lag, but 'the parents' are not so lucky?
Read More...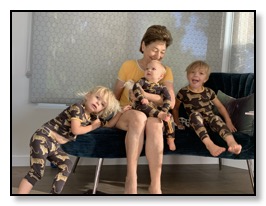 Can Tiger handle a putter? How about a driver? Tennis Racket? Can he drive Dan crazy by making a racket? If you see a parking warden heading your way … while you're parked in a red zone, is it wise to drive off? More to the point, what should you do before you drive off? And how did the State of California figure it out? How did the High School reunion go? When was the last time you played musical beds with three children? And do you have Tiger PJs?
Read More...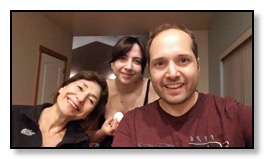 How close is Dan to becoming the six million dollar man? And how is that related to his (dismal) experience with a 1969 Austin Healy? (Hint: the car had buggy eyes.) Is there a downside to hearing from both sides? Why does Arrow want a bandaid
and
an ice pack? Will a simple kiss work just as well? Who volunteered to fly on a non-frills, no business class flight from LAX? And how is the astounding Auriane doing?
Read More...