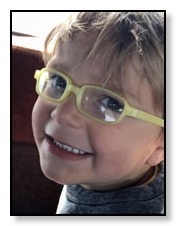 Can Alaska Airlines handle three (3!) passengers named Thomas Reagan Adams on the same flight? Can one of the Toms catch a King Salmon in the Tongass Narrows? (Hint: Will they be just as happy with a halibut?) Will Tiger — full name Thomas Reagan Adams IV — enjoy flying on a seaplane? Are the Misty Fjords fogged in? Will the group spot Orcas (who appear to really like Salmon), humpback whales and Bald Eagles in Ketchikan? Can Dan find a 'fun' museum appropriate for a 4 year old. (Hint: Don't go to Dolly's
House
.)
Read More...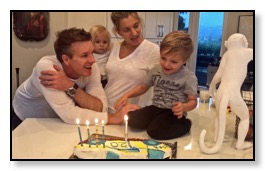 Can Tiger replicate the world class
c
h
a
l
k
artwork at the Santa Barbara Mission — on our driveway? Okay, the question was too easy: Can he do it with Nazy's help? Who
needs
to win
every
game? Why did Tiger's 4th birthday cake have the number 20 on the icing? (And why did it have five candles?) What toy replaces a little boy's matchbox car? (And how big is the replacement?) Hint: we're going to have to move soon.) Will Dan give up on ATT Direct Now and slink back to Cox Cable?
Read More...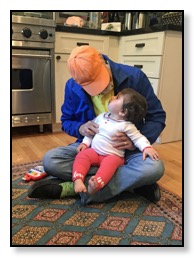 How much time should a family, a family traveling with a baby, allocate for TSA processing? Hint: Double your initial guess. How are TSA waiting time and FAA slot times coordinated? Hint: How does a colorblind man choose ties and suits? Why would anyone drive to LAX during evening rush hour? How good is the Volvo at reading foreign language text messages? Can Arrow say 'Leandra' or 'Bougainville' or at least come close? And what would you do if your wife accused you of losing your blue
jacket -
basing her accusation on the flimsy fact that you can't find it?
Read More...