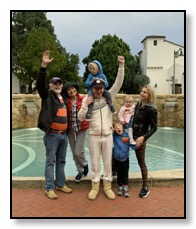 What is the most scary thing that can happen to a grandparent? Or a parent? Or a three year old? What is the biggest design flaw in the respiratory system? How do asthma attacks form? Which three year old asked the ICU staff for his morning coffee? Where do the doctors make a good job making quesadillas? How long did it take before it all ended happily?
Read More...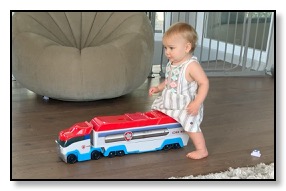 Who is faster than a speeding bullet? Able to climb tall buildings in a fearless second? Unable to understand the difference between a chocking hazard and a dump truck? Which gender can master potty training fastest? How was Arrow able to turn a chocking hazard into a reasoned excuse? Who is the best at sitting, giggling, clapping and smiling — all while not climbing the walls or falling off the chair?
Read More...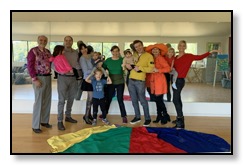 Would you like to learn about seasonality in language? What is the spiral of life? How is it related to The Martin Family labyrinth tradition? (Does doing it the first time make it a tradition?) What's the difference between a labyrinth and a maze? Hint: Is it possible to get trapped in a labyrinth? Doe a cheeseburger with (importantly) lettuce and tomato count toward a daily 'salad food group' goal? Does pistachio
ice cream
count in the 'green' arena? What was the
t
h
e
m
e
for the annual family photo?
Read More...