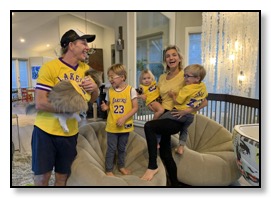 Where could you successfully apply for a job if your CV included positions like: "Chief Safety Officer, Chernobyl" or "Chief Risk Officer, Lehman Brothers", or "Head, Navigation, Titantic"? Would you ask Marie Antonette's hairdresser to 'take a little off the top'? Is it dangerous to leave a magnifying glass on the window sill of a south facing window in Santa Barbara? How will the Lakers do? (And the Dodgers?) Who's sleepover pajamas are stripe-less?
Read More...
11-10-20 09:34

How do number sequences and important calendar dates combined to provide a theme for the latest issue of The Weekly Letter? Hint: Could it have anything to do with a birthday? What is Friday Family Fun Night and who gets the biggest piece of cake? What kind of a number is infinity? How many parts are there in Tiger and Arrow's 'make a helicopter' construction set? Hint: see previous question. What should you do when your dog frightens a child? Hint: Don't get into a discussion with Tiger.
Read More...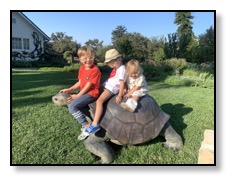 Who didn't want to take any more pictures? And, if you don't want to take pictures, is a wedding the best place to be? Who is able to thrill three children by spotting a snail — and a column of migrating ants? How long does it take for a centrifuge to spin a couple of frames of beehive sufficiently? Why was the model rocket named "Vlad"? In what ways is a vinegar and baking soda powered volcano superior to a vinegar and baking soda powered rocket? How many ways can a model rocket parachute fail to deploy?
Read More...