Thrust into the cosmos by an exhausted, pandemic-wielding 2020, the New Year, 2021, was welcomed with high hopes and great expectations. And, easily surpassing the disaster of its predecessor — admittedly an exceptionally low bar — 2021 delivered. Nazy and I enjoyed a wonderfully happy and healthy year.

Pandemic panic subsided somewhat as vaccines became available. During one particularly well-timed session on the web, Dan was able to schedule vaccination appointments at Dodger Stadium. The resulting mass vaccination process was, unlike the baseball Dodger's performance, done superbly. By early March, both Dan and Nazy were fully vaccinated. As the year progressed, the brand value of 'fully vaccinated' depreciated, so we were boosted. And, given the various variants, a boosted booster future is a good bet.

Our grandchildren had an equally exciting year. Tiger (7), who spent most of his first grade with Zoom-enabled remote learning, returned to live, second grade, sessions at the beginning of the year. Arrow (5), started in-person Kindergarten in the fall, Leandra (4) began Pre-Kindergarten at the same time and Azelle (3) started pre-pre Kindergarten. Auriane (2) is still too young. Experience with remote learning made it clear that children enjoy, and need, the social activities that take place in (what used to be) a normal school environment. They have all made friends and have all become more self-confident as they returned or began classes.

The family now resides in the same time zone. Nevertheless, we discovered that there are major weather differences between the northern and southern parts of the 'same time zone'. On a visit to Washington State to see Darius and his family we saw…

"… water falling out of the sky, Dan!": Nazy exclaimed.

"There is, I believe, a word for that," I replied. "I'll ask Siri or Google."

Amazingly, a few weeks later, rain, in fact substantial rain, fell in Santa Barbara. This unusual event was caused by an 'Atmospheric River' which was explained by the Chief Meteorologist on the local news:

"An atmospheric river occurs because there is a lot of moisture in the ocean."

"
Getting a degree in meteorology should be simple,
" I thought.

At the end of the summer, Nazy and I flew Delta to Alaska taking care to arrive before Omicron. We explored Alaska on a float plane, by scenic train, tourist bus, hearty boat and even on foot. We saw giant mountains, including Denali, the Alaska pipeline, glaciers, Aurora Borealis, whales, seals, caribou, bear, otters and, surprisingly, lots of flowers. Nazy's charm landed us an 'impossible' sunset viewing seat at the Crow's Nest Restaurant in Anchorage. (A feat that I had been working on, via the web, for two months.) We met helpful and pleasant people as well as the occasionally science-challenged taxi driver. One cab driver was convinced, simultaneously, that
COVID
was a myth, that C
OVID
was a disease created by Bill Gates, that 'big pharma' vaccines were actually microchips and that vaccinations caused sterility. But, he added, "My wife works at the university so she got vaccinated."

As the year draws to a close, the entire family has assembled in the same city within our favored time zone. We're enjoying each other's company.

Best wishes for a healthy, happy and prosperous 2022 — a very special year for Nazy and me.

For the previous issue, please click here


Tiger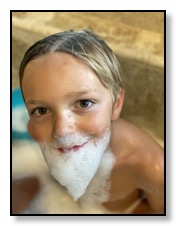 Arrow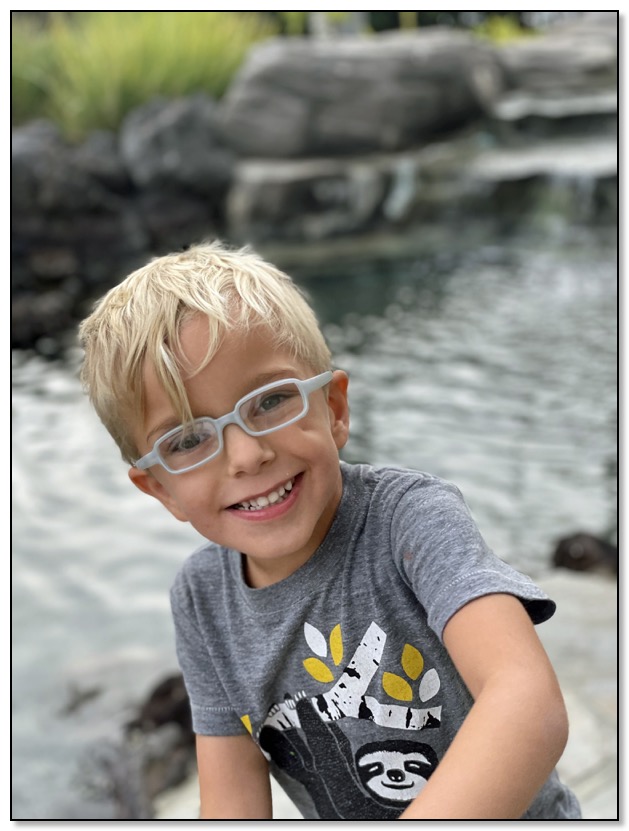 Leandra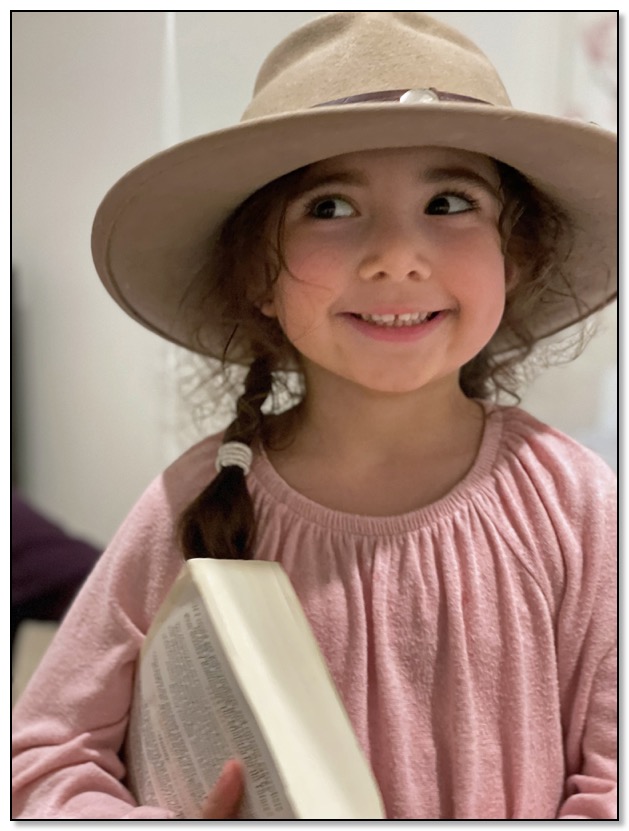 Azelle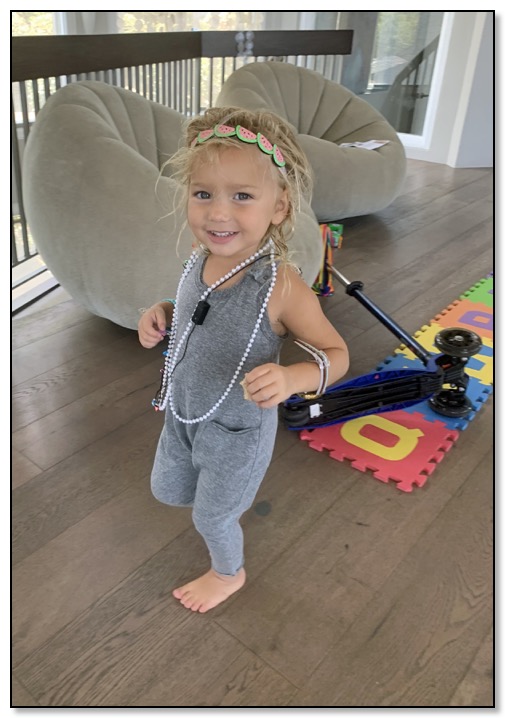 Auriane