heavy anniversary U-HAUL makes Nazy's heart beat fondly
For Nazy and me, it is Wedding Anniversary time! Deploying uncharacteristic early event-planning skills, several months ago Nazy and I booked a nice holiday excursion in Las Vegas featuring a Penn and Teller Magic Show, a spectacular anniversary dinner at the Bellagio, an excursion to Arches National Park and more. But then ..

"We're moving
when
?" Nazy asked.

"We get possession of the house on July 22nd." I replied.

"That's our anniversary."

"Yep. It'll be fun." I replied. "
Fun
?" I thought.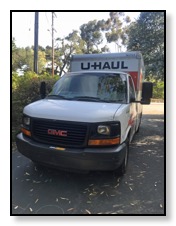 "You think moving will be
fun
?"

"It will be 'fun' when we're finished moving."
"We will be 'finished' a year from now, Dan."

"
That's an optimistic assessment
," I thought as I said: "It will be more fun than our Sicily anniversary — the one where your purse with the passports was stolen."

"Better than Sicily is a very low
bar
, Dan," Nazy retorted.

"But I've got a great present Nazy. It's parked in the driveway."

"A U-HAUL, Dan? You rented a U-HAUL for our anniversary?"

"I'm very romantic."


Dan and Nazy
2010 Zurich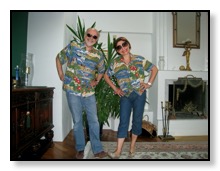 The move was unexpected because we (unexpectedly in Santa Barbara) found a really good deal on a new place. It is conveniently located far from the fire-prone areas of the city. But, once we found it, we had to move fast. It was..

"… like our move from Zurich, Nazy." I claimed. "We were at the Istanbul Airport, waiting for our flight to see Darius in Beirut when someone called and made an offer on the Carmenstrasse place. We had to move within 3 weeks."

"I remember." Nazy noted. "But then HP was paying for the move."

"Hmm," I replied. "It is much more fun to move when HP was paying and Atlantic Relocation was doing the 'lift and tote' part."

Since Saturday, Nazy and I have been packing, lifting and toting. The current house features stairs both inside and outside. The new house features stairs both inside and outside the house. My thighs and calves (and lower back) are working overtime.


Dan and Nazy
Greece 1992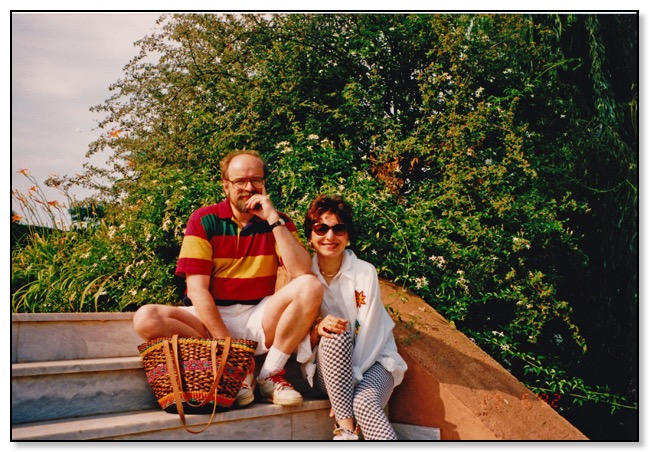 "Another big box?" I asked Nazy — who was surrounded by kitchen debris.

"Big boxes mean fewer boxes, Dan." She replied. Accurately.

"Big boxes mean heavier boxes, Nazy." I replied. Dangerously.

"This stuff is too big to put in a little box."

"What is it?"
"Lead Crystal. Just carry it out to the truck."

"Sure." I replied. "Carry Lead Crystal out to the truck?" I thought. "With lots of real lead?

"It won't be hard, Dan. We have a dolly."

"We also have stairs." I replied. "We don't need a two-wheeler," I thought. "We need an anti-gravity machine."

"You can do it Dan." Nazy concluded encouragingly.

"Yes dear."

"Don't hurt yourself," Nazy thought, appropriately.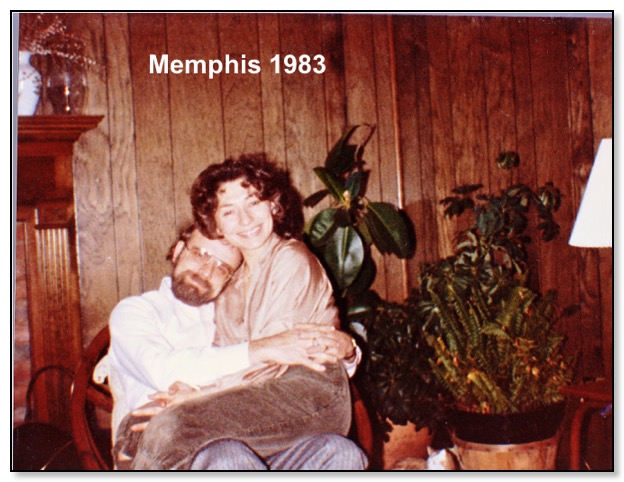 Because we knew the move would take a lot of effort and time, we planned to be away the week before moving. Nazy took Tiger to Washington, DC to visit Shahrzad, Layla and Ray. I went to New Jersey for a business (and social) trip.

Tiger, who wanted to see 'The First Airplane', not only saw the Wright Brothers aircraft, he also got to touch a piece of the Moon at the Air and Space Museum. And, Nazy reports..

"We strolled by the Potomac River."

"Really?" I replied. "Had it turned orange?"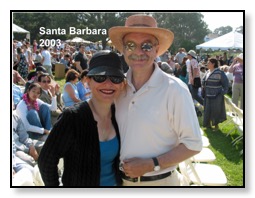 "What?"

"I believe that the '
president
' is dumping effluent directly into the river. He turned 'the swamp' into a
cesspool
."

"Why did he do that?"

"His buddy Putin suggested it because ripping children away from their parents wasn't 'strong' enough."

More about that trip and the move next week.


For last week's letter, please click here

Morocco 2008