Zuni necklace? Tee-Shirt? While Bison Dan blocks the road
Nazy and I were in Wyoming in the midst of a visit to national parks and western cities. We started at Grand Teton National park. I pulled up to the entry station - noting that the entrance fee was $30/car.

"Ask him about a senior citizen discount!" Nazy interjected.

"Senior Citizen." I replied to the ranger. "
I was going to do that
," I thought.

Since I clearly don't look to be older than 62, the ranger asked for my driver's license to confirm my qualification.

"That will be $10."

"
Good savings
!" I thought.

"And it is good for
any
National Park. For the rest of your life. For anyone in your car."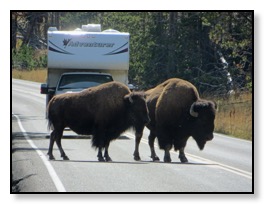 "Wow!" I replied.


"
Happy Birthday
," the ranger continued.
"What a great deal," Nazy noted as we drove away. "How can that be a good economic decision?"

"It's a government policy, so it doesn't have to make economic sense," I replied. "
The pass looks like a hotel key card. They probably assume that the oldsters will lose it,
" I thought - wondering where I'd put the pass.

As proud possessors of the lifetime pass, we planned (and amazingly actually executed) a very early departure to Yellowstone. We drove through Jackson, Wyoming, turning north to drive past the Tetons. We stopped to take a photo of..

"Mount Moron?" Nazy asked. "That's a pretty stupid name," she noted redundantly.

"Mount Moran." I replied. "Reflected in Lake Jackson."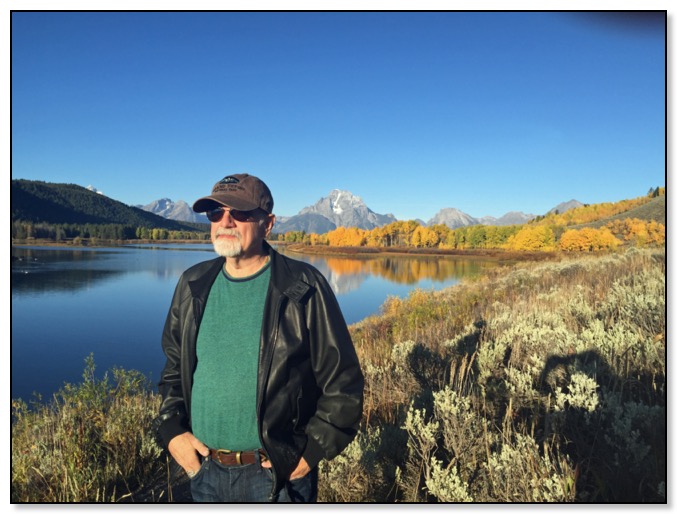 Yellowstone National Park, bigger than Rhode Island and Delaware combined, is vast. We wanted to see the geysers, the fauna (especially Bison) and the waterfalls. We weren't disappointed. Our path was almost immediately blocked by Bison.

Because Yellowstone is sitting on a huge underground reservoir of magma (the Yellowstone Caldera is enormous), the landscape is dotted with steam vents emitting sulphur smell). It looks like the surface of Io.

"Io?" Nazy asked.

"It's one of Jupiter's moons."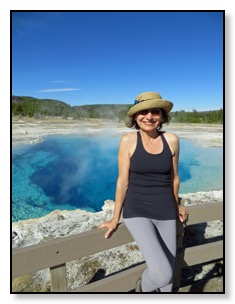 The temperature of the water in the hot springs determined the microbes that could lived in environment. And the microbes caused the color of the water to change. Blue was the hottest.

We saw waterfalls and canyons and a bald eagle (which was too fast to photograph). We made our way slowly - with frequent stops. Our timing was very good. The
Aspen
and
Cottonwood
trees, in the midst of leaf change season, were bright yellow. The shops - specifically the lunch places, were open, but in the final weekend of the summer season.

"No vinegar? No olive oil?" Nazy asked after being given the choice of Blue Cheese and Thousand Island salad dressing.

"Now my 'pulled pork' sandwich is more healthy than your salad," I remarked. Imprudently.

We arrived at 'Old Faithful' a bit before sundown. It was clear that the eruption was imminent. (There was no parking place.) I ditched the car in an 'employees only' zone and Nazy and I dashed toward the geyser which..

"
Conveniently waited for us to arrive
." I thought. We had seen geysers while visiting Darius in Iceland. (Geyser is from the Icelandic word Geyser - which is pronounced geezer.) Old Faithful was great. We now simply had to make our way back to Teton Village. (In the photos below, we have the Strokker Geyser in Iceland, Old Faithful in Yellowstone and Lovely Nazy in Wyoming.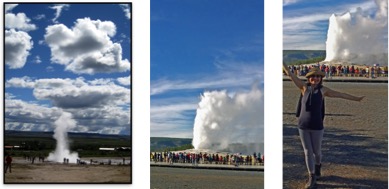 Because the iPhone battery failed on the way home, we took a few wrong turns. We were rewarded with wonderful opportunities to see great sunsets.

We had time for dinner in Jackson, a small city with a very Western, cowboy, motif. Recalling a costume photo ("The Swiss Family Martin&rdquo

excursion in the Alps, Nazy and I discussed getting a similar one done in Wyoming:

"Melika didn't like the one we took in Switzerland," Nazy noted.

"That's because she said it made her look like she weighed 500 pounds."

"I think that she just didn't want to get dressed up in a costume. She's really changed since then." I was thinking of her costume closet.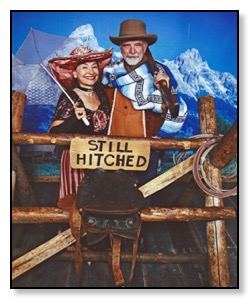 "I want you to look like Clint Eastwood in the movie."

"Which movie?"

"The Good, The Bad and The Ugly."

"I assume that I'm 'The Good'."

"You can assume…"

We also had a fruitless tee-shirt shopping excursion in Jackson. Nazy didn't like any of the tee-shirts. But she did find a leather vest, some Zuni Indian necklaces, a Western Hat, some fringed suede boots, a silver buckled belt..

"That belt was for
you
, Dan." Nazy interjected. "And you wanted the vest and.."

"Let's not muddle the narrative with misleading details, my dear." I replied.

In our remaining time in the high mountains, we took a raft down the Snake River and, on my birthday, had a spectacular dinner at the Amangani Restaurant that featured not only great food, but a spectacular view of the Teton
s
u
n
s
e
t
.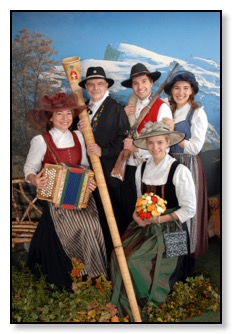 Amazed that United Airlines had so successfully handled our flight to Idaho Falls (they cancelled their airplane and put us on Delta), we were hoping for similar treatment on the way home. Imagine our astonishment when both of our United flights were on-time. This was followed by amazed, stunned and gobsmacked staggering surprise when all of our luggage was disgorged (on-time) from the bowels of LAX. Mitra was waiting for us; we had dinner at Tender Greens and a pleasant drive home.

While we were gone, young Tiger, the grand(est)son fell out of bed. He is okay, but he did have to have stitches. Back in Santa Barbara, the stitches had to be removed. As Tiger was placed on the 'operating' table. He looked up. He saw three doctors and his Mom.

"Uh oh!" He said.

A few photos are added at the bottom of this note.


For last week's letter, click here

Sunset from the Birthday Dinner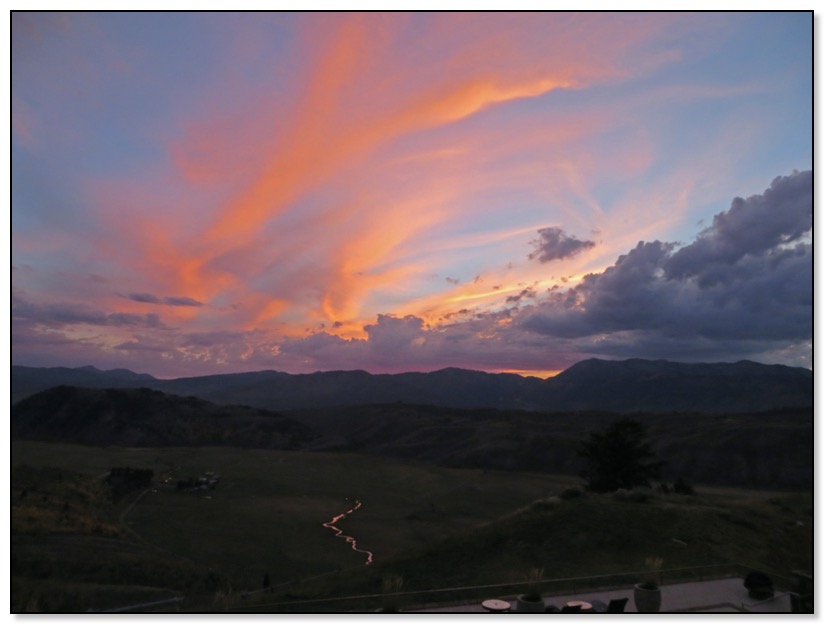 The Good?