Charming policeman with Flea-powered car in Italy
Everyone said that Annecy, a French city close to Geneva, was a 'must see'. The tourist office recommended a 1 hour bus because "It is faster and cheaper than the train."

Nazy negotiated the (bus) ticket purchase – which Darius and I derided because we saw that an earlier bus was available. (Nazy let us choose the return segment.) The drive to Annecy was smooth and fast.

Annecy is a really pretty city: the 'Venice of France' with lots of canals. [Note: Colmar which we visited last year is also the 'Venice of France' and St. Petersburg is the 'Venice of Russia'.] We were blessed with a beautiful day. We toured the old city center and climbed hills before arriving at the Lakeside paddleboat shop.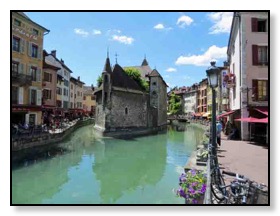 "The boys pedal. I will direct," Nazy 'suggested'.

Bowing to (forgone) conclusion, Darius and I agreed. It was invigorating.
Darius
and
I
propelled the boat all the way across the lake – before realizing that we'd have to come back. In the heat.

"I think I'm pedaling harder than you," Darius complained as the dock drew into view.

"That's why I have to keep the rudder slightly off-center," I replied.

We shunned the queue-free ice cream shops, selecting instead the one that had a huge line. Nazy was sure that the line, and the associated ten-minute wait, indicated quality:

"High
quality
. And wide v a r i e t y. I want a small lavender ice cream," Nazy proclaimed.

I handed it to her while I was got (boring) vanilla and pistachio and Darius opted for chocolate and coconut. I heard a loud "Yuck" in the distance and ordered a coffee ice cream for Nazy.

"My dear, not everyone likes every item from large variety."

The homeward bound bus, the one
not
selected by Nazy, made 23 stops and took twice as long. But we didn't mind. We had sight seen and we were now ready for:
"Mendrico?" I asked.

"The Mall there has great discounts and all of the elite brands."

"I know, but it takes 6 hours by train from Geneva."

"That's why you will rent a car."

"Yes, dear." [Astute readers note: There was no mention of the time it would take to drive.]

I subsequently explained the plan to Darius. Naturally, he was supportive.

"Dad, it will take four hours to drive from Geneva," he said, after consulting Google maps.

"Your Mother wants to go."

"Four hours, Dad. Through France and Italy."

"
L
uckily no speed limits there
." I thought. "Your Mom wants to go to Mendrico," I explained with flawless and unassailable logic.

Convinced by my clearly-stated rationale and showing internet prowess that left me in awe, Darius found a car for half the price that I estimated. Unfortunately, the
car
itself was small. (If the car was a country it would be slotted between Monaco and Vatican City.)

"You know, Dar," I said as we left Geneva. "The engine in any normal car is bigger than the entire interior of the Toyota that
you
selected."

"You wanted a good deal, Dad."

"
There is a difference between 'good' and 'cheap'
," I thought.

"Everyone is passing you, Dad."

"I've got pedal to the metal, Darius. All 343 BFP is applied."

"BFP?"

"Brake Flea Power. Perhaps this road is going uphill…"

"Very slightly uphill, Dad."

"When we get to the mountains, it may two trips.."

"Why?"

"I'm not sure that the car can go over a mountain pass with a driver and two passengers," I said. "
I
'm not sure this 'car' can go over a mountain pass with a driver
," I thought.

"At least you won't get a speeding ticket," Darius replied cheerfully.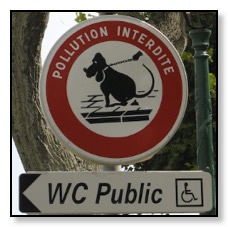 As we drove through France, Darius noted that it is easy to read French signs: "Just use complicated words and an accent. So, "No Entry" becomes "Accès Interdit". And "scenic view" becomes "
perspectives pittoresque". It is really simple.

"I know," I replied. "And 'wild rice' becomes 'savage rice'."

"Actually 'riz sauvage'. But 'detour' becomes '
déviation
'.


Our path took us past Chamonix. We had a wonderful view of Mont Blanc and the glacier. But the road was winding and steep. We didn't stop until we got to the Mont Blanc Tunnel toll booth. The toll was...

"€40!" I grumbled. "That's about $50. The longer Gothard Tunnel in Switzerland is free."

"The Mont Blanc tunnel goes from France to Italy, Dad." Darius noted. "And they gave us all these brochures."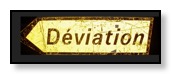 "Gave?"

"I wish you had stopped so that we could see the glacier," Darius complained.

Aware that had we stopped, we'd have lost momentum and would never have made the summit, I ignored Darius' comment and concentrated on the drive through the tunnel. As soon as we exited, I saw a place to pull over, view the mountain and please Darius. I whirled the "car" to the right and parked. Dar and I got out to admire the view while Nazy noticed the Italian police walking to the car. She whistled. I turned around.

"Is it okay to park here?" I asked the officer –aware that we were parked at a scenic outlook


"We have a problem."
"I'm not Houston," I replied. "So I can't help."
"You were speeding."
"In
that
car?" I replied, pointing.
"You were going 82
KPH
. The limit is 70
KPH
." He showed me a photo of our license plate.
"Dad," Darius whispered. "You were only six
MPH
over the speed limit. He'll just give you a warning. We're in friendly Italy now."
"The fine is €45. You must pay cash.."
"It's just like Mississippi," Darius mumbled.
" Cash! Now! And I need to see your passports or residency cards."
Naturally our group had one world traveller with neither passport nor residency card: Darius. I glared. "I'm a free person, Dad," Darius complained. "I don't believe in governmental documentation. We are in the borderless European Union. I am a man of principle. The police are being unreasonable."
"Americans traveling within the EU must have a passport at all times," the policeman said, unmoved by Darius' disclaimer. "Regulations require that I escort you to the nearest city for a complete background check. You will be detained. Follow me."
"I don't think the police are convinced by your assertion, Dar," I interjected. "Your Mom and I will pick you up on the way back."

I accessed a conveniently located ATM machine and withdraw €50. The policeman reached into his pocket to give me the change. "
Mississippi for sure
," I thought.

While I was handling the financial matters, a couple of very large policeman escorted Darius into their part of the station. At this point, Darius decided that charm trumped principle. He began speaking semi-perfect French to the policeman who was speaking perfect Italian. Dar smiled, laughed and ended the conversation in Italian: "Mi dispiace". He was released.
"What was that?" I asked as we walked back to the car.

"I said 'I'm sorry' in Italian. I've learned to say 'I'm sorry in 38 languages. It always works."

"
You should probably learn 'I won't do it again' in the same 38 languages
," I thought. "Well then! I'm not coming back through that stupid tunnel," I declared - when we were back on our way. (The view was magniicent.)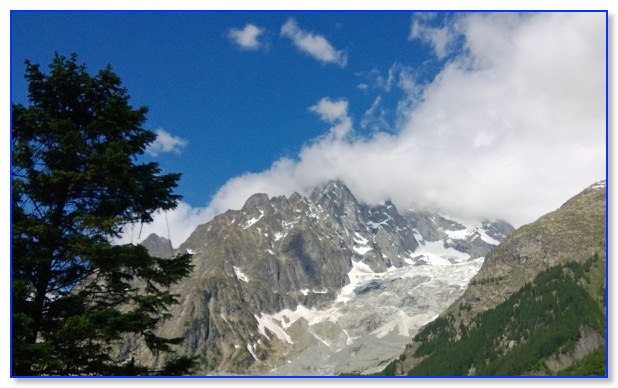 "Great Dad" Darius thought, "The Swiss-only route is 80 kilometres longer." He said: "One of these 'free' brochures warns of vigilant speed enforcement."

After a quick lunch Nazy headed to the Missoni outlet, Darius and I checked out Dolce and Gahanna, Diesel, Versace and Etro. While Nazy continued to wander through Missoni, we found (and visited) the Ferrari licensed product store, toured Gucci and Amani, checked out the scuba supply emporium, had an ice cream and found a nifty leather goods outlet. After a while, we located Nazy who was trying on items from her "short list". (At Missoni.) In the end, we all found wonderful bargains. (As you might guess, Nazy's were found at Missoni.)

Amazingly, the drive to Geneva didn't take much longer than the drive from Geneva. (We didn't need to stop for a 45 minute conference with the police.) At Nazy's behest, we had dinner in Lucerne. – at a place that had spareribs (Dar and Dan) and a big salad (Nazy).

Nazy flew back to Santa Barbara the next morning, Darius to Beirut the next evening. I remain in Geneva – with an assignment that is winding up. Or, on the other hand, maybe winding down. I'm waiting for the bank to decide.